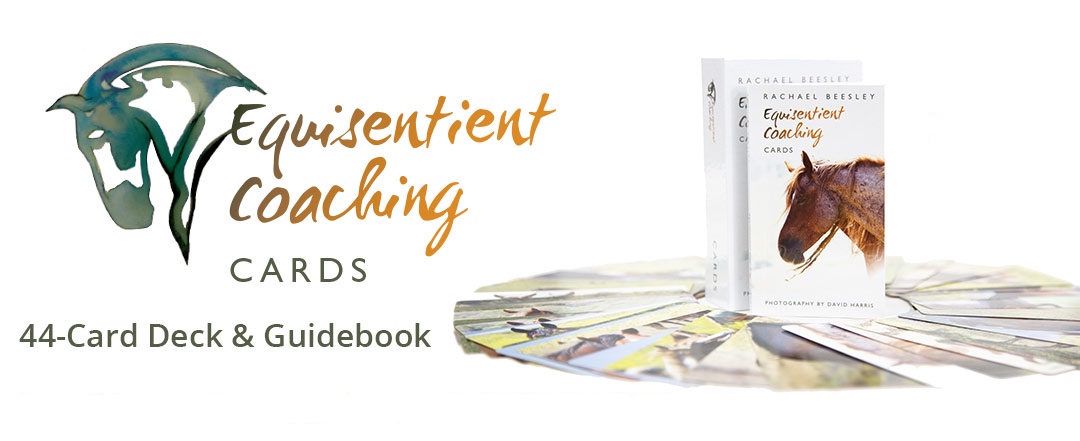 Do you sometimes feel like you have lost your way, and would just like some reassurance you are on the right path?
Perhaps looking for guidance on a decision you need to make, and not sure where to look for advice?
Simply want some daily inspiration at the beginning or end of the day?
If the above sounds like you, then read on…
Whether you have horses in your life or not, there is no doubt that when you are in the presence of these wonderful creatures, there is a power and confidence that you can't help but be in awe of.
Horses and humans have been by each other's side throughout history, their bond is something which is unique in nature.
"I purchased the cards to help me focus my thoughts when my brain gets scattered, and I haven't been disappointed. I tend to pick a card while thinking about what I need to focus on next, and whichever card I choose always helps in the way I had hoped – more often than not, it will be one of the same two cards that I'm drawn to pick, which means I need to pay more attention to the same issues!! The cards are beautifully boxed, lovely to handle and have a very calming energy about them. Highly recommend ☺️"
"Your cards are absolutely fantastic. The photography is beautiful and your interpretations are so touching!! They've not only become a part of my daily ritual, I use them in my wellness workshops!!! Bravo and thanks for sharing a very special gift with the world!!!" 
"I return to my coaching cards again and again for guidance, support and insight. It always amazes me what comes up and how it can help me to reflect on my life and give me reassurance or new ways to think about lifes many challenges. I highly recommend them as a gift for yourself, your friends and family."
"Fabulous cards. I have a horse crazy 16 year old who also loves Oracle cards so I went in search of cards relating to horses that I thought she would love. I happened to find Rachael when I did a google search and wow am I happy that I did. I bought a set of cards ahead of my daughter's birthday – these never arrived and Rachael without any quibbles sent a second set at no extra charge and told me to keep the second set should they ever arrive and pay it forward (they never did sadly). As to the cards, they are beautiful. They are presented beautifully in a flip box that closes to the side with a magnet I think. The book and cards are a PERFECT size. Some Oracle cards can be huge and difficult to shuffle for smaller hands. These are the opposite. Excellent quality, beautiful pictures, gorgeous to shuffle, not too slippery but glide beautifully. The book messages are short and easy to connect with and incredibly accurate. My daughter is delighted with these. And Rachael and her customer service were incredible. To be cloned! Thanks so much."
"Absolutely love the cards as does my 11 year old autistic son! I will be using the cards daily as from now on! Would make a lovely gift for yourself or a family or friend! Thank you so much Rachel.. ❤️" 
"Actually these cards are worth so much more than their monetary value! They are breathtakingly amazing, especially when you need guidance."
Rachael Beesley is an Equine Intuitive, she has been blessed with a special gift where she not only understands this connection between equine and human, but has the ability to strengthen the bond by communicating with a horse and relaying messages to their owners and other humans they feel a connection with.
The result is something completely astounding. She is able to tap into the highly intuitive nature of a horse, and use their profound wisdom to improve lives by giving comfort, guidance and inspiration.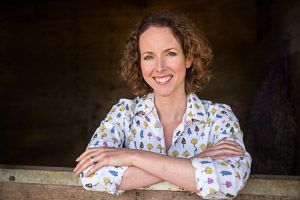 For the first time, Rachael has harnessed the healing nature and spirituality of these incredible creatures
in the form of an exclusive 44-card deck and accompanying guidebook.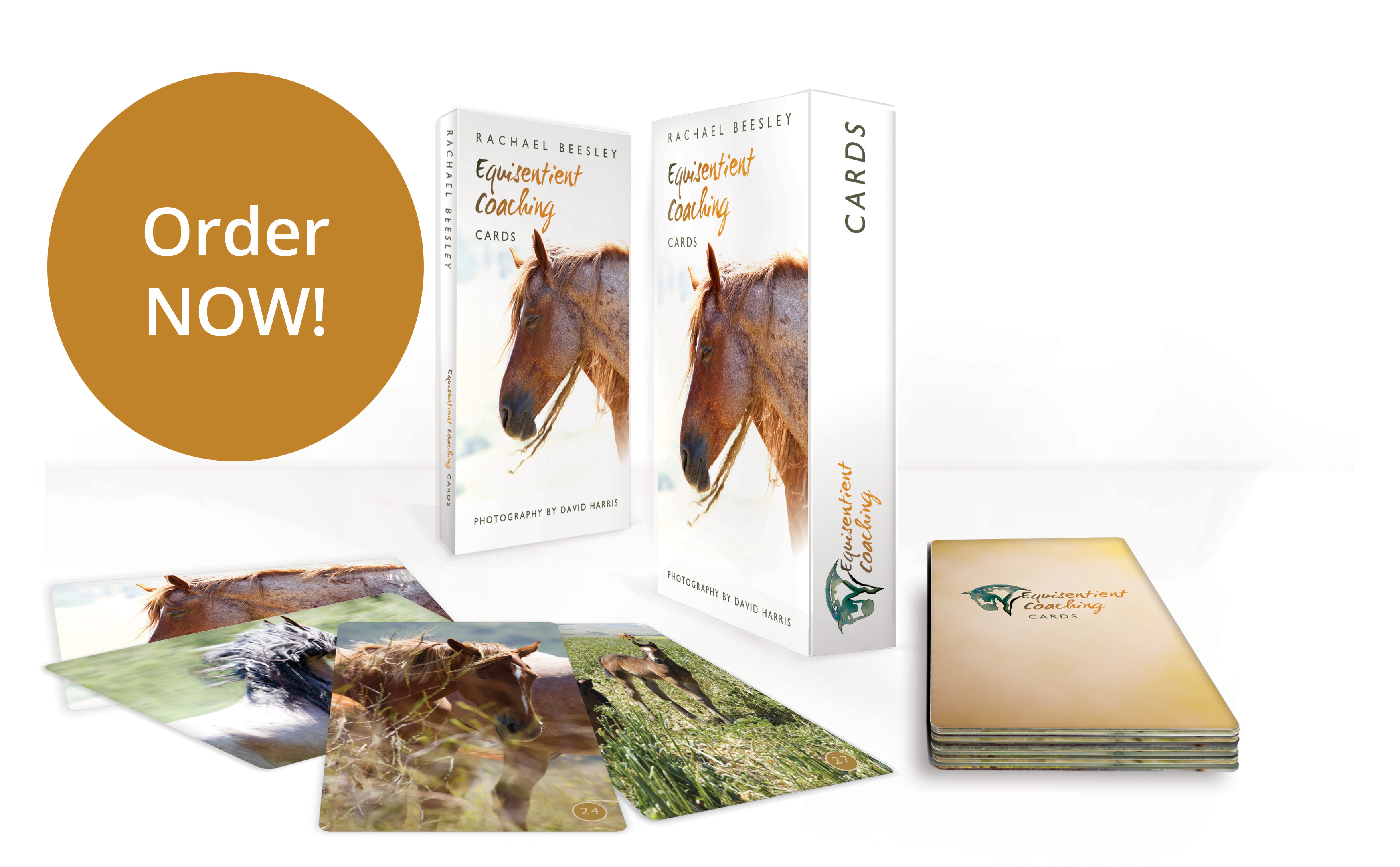 "These cards hold a special energy and offer incredibly insightful guidance. They are beautifully made too. I gave a set to a friend and to use her words, she said "What absolutely beautiful cards. The words are so beautiful I felt tearful. These cards are priceless, utterly brilliant". If you haven't already bought a set, you won't be disappointed. The guidance is spot on every time."
"I have a pack of Rachael's cards which I use for myself and with my clients as part of my Equine Assisted Coaching work. They are beautiful and really thought provoking. It's a lovely way to help people tune into their inner world and what's important to them. I would highly recommend them." 
Each card depicts a photo of a wild horse or horses who roam free at the Return to Freedom sanctuary in California, and Rachael has recounted a reading from each horse to provide an accompanying message.
The cards can be used on a daily basis, or just when the need arises. Each message provides multi-layered answers which can be used time and again to help you move forward in your life.
The coaching cards are available to order as a first edition NOW for just £19.99!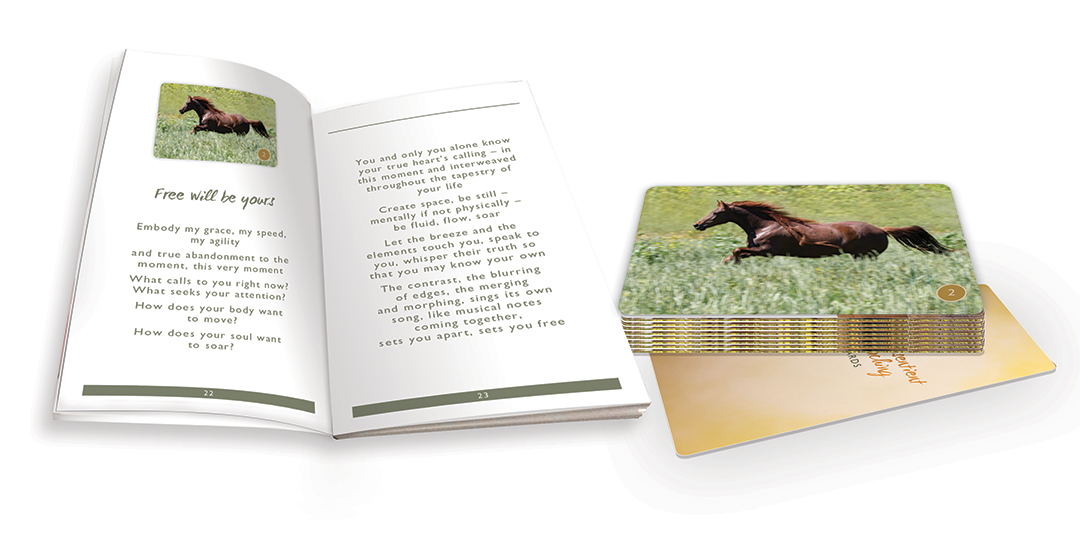 Have fun, explore the comfort these wonderful horses bring, invite the power and insight of the wild horse into your life and marvel at the results.
And as a thank you to the horses who participated in the creation of these cards, we're donating 40% of the net profits of any card deck sold to the Return to Freedom sanctuary.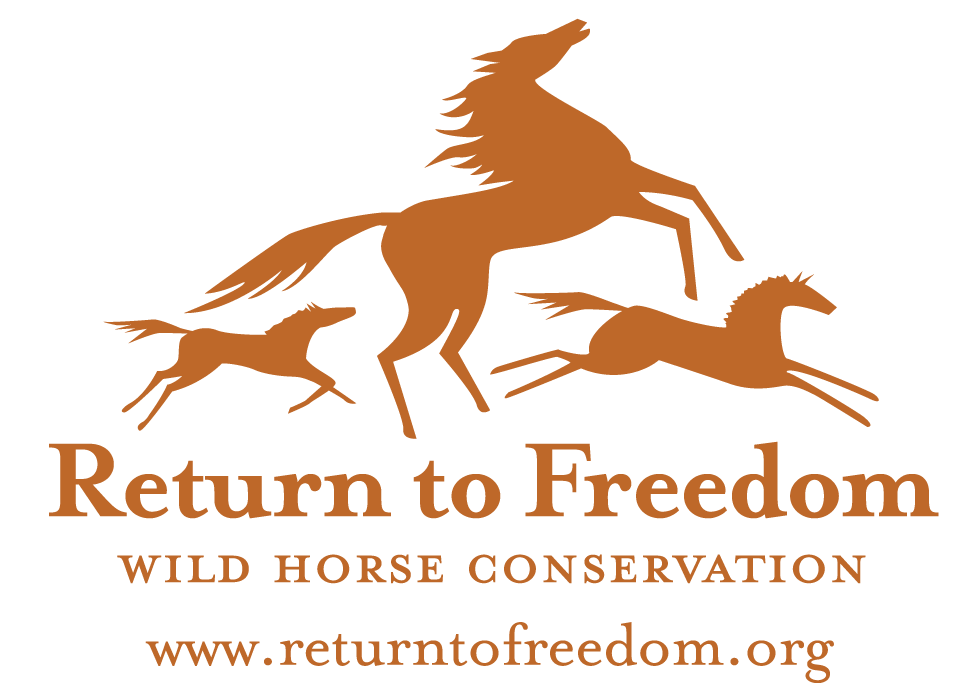 Special Offer
Have you seen this month's special offer?
You can get a FREE set of coaching cards!
"I've just pulled my second card from the deck and had to write to share how wonderful they are! I love the packaging – the fit, the design, the quality, it's clearly been well thought through and they're exquisite. The photography is spectacular, the intensity of the cards is stunning and the wording is so profound. The advice was brilliant, spot on for what I was feeling and I listened in the way you would a wise teacher – and as I have before with equine guided experiences – where you really hear what's being said because of its sheer relevance and because it commands that respect. The depth and wisdom of these horses, it's like you're embraced by the herd, beautiful! Thank you"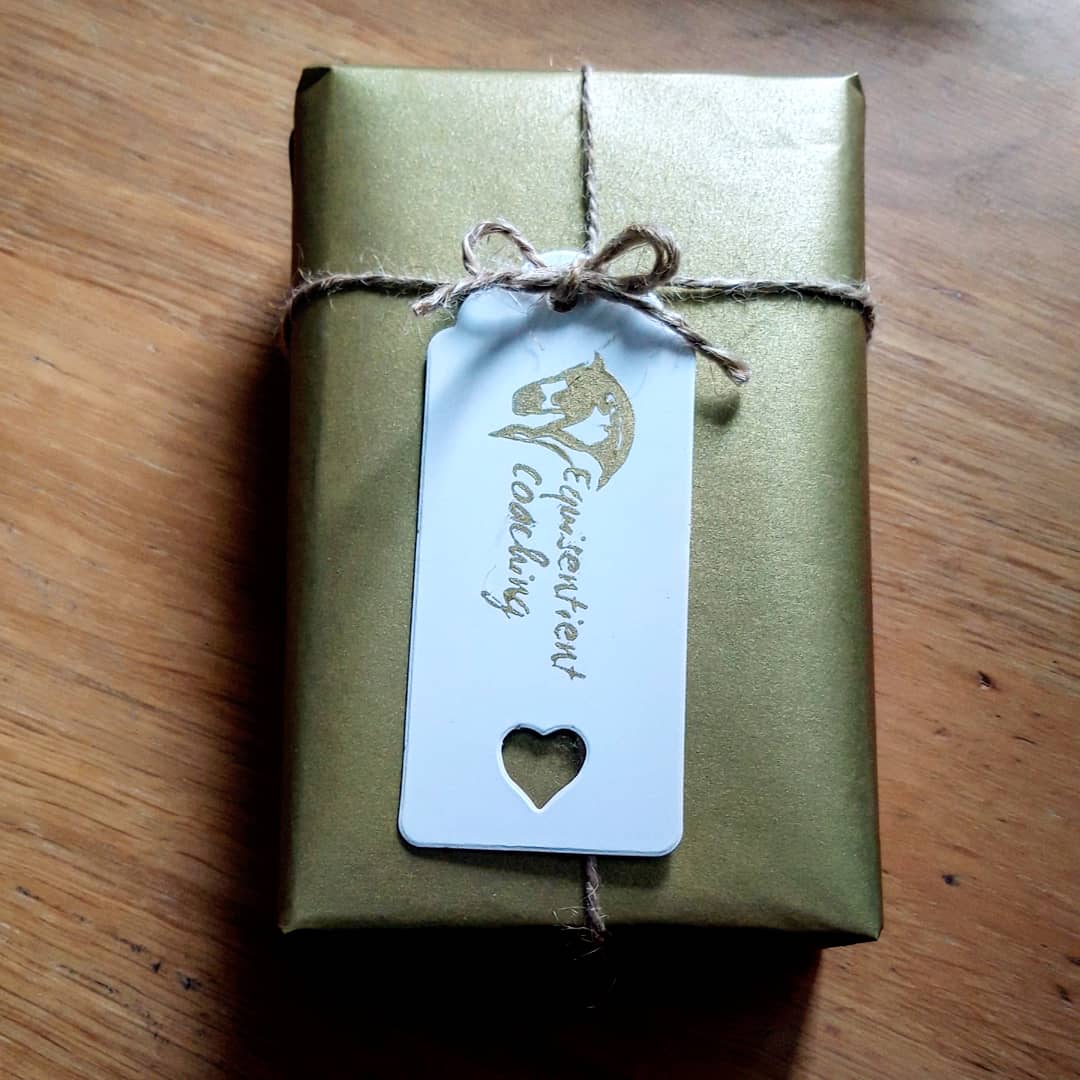 As the Equisentient Coaching Cards are often brought as gifts we've made it easier to purchase a set and have them gift wrapped, with your own personalised gift tag message and posted directly to your lucky recipient! What could be easier? For only £1.99 simply select this option at the check-out.
Oh, and did we mention that Rachael also undertakes one-to-one remote Animal Reading & Coaching Calls via the telephone or Zoom?
Do have a horse, or an animal of your own? Why not take a look at our Call options to see how Rachael can help…
Have you ever wondered what your horse is thinking? Would you love to know if they are happy? Want to ask them if there's anything they'd change about their life?
Or is there a pony from your childhood, or a horse that has passed that you'd like to reconnect with? To have the opportunity to resolve issues that may have been left unsettled, to exchange messages that were never said, or to get their guidance on current events?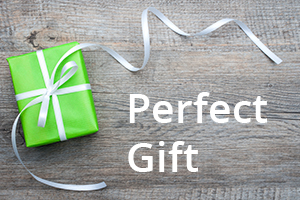 If so, simply take a look at our Services page to hear how Rachael has helped others and book your own remote Animal Reading & Coaching Call or perhaps invest in your own Tailored Call Program?
Why not treat your nearest and dearest to this wonderfully unique and special experience? Simple select the denomination of Gift Vouchers you'd like here.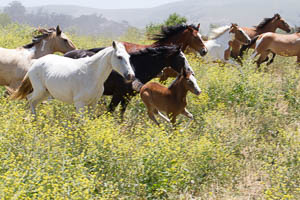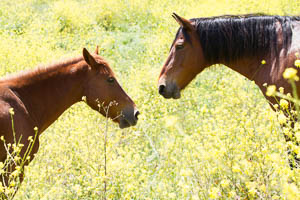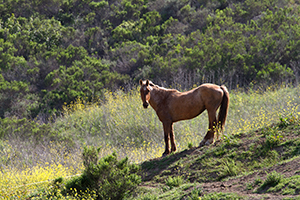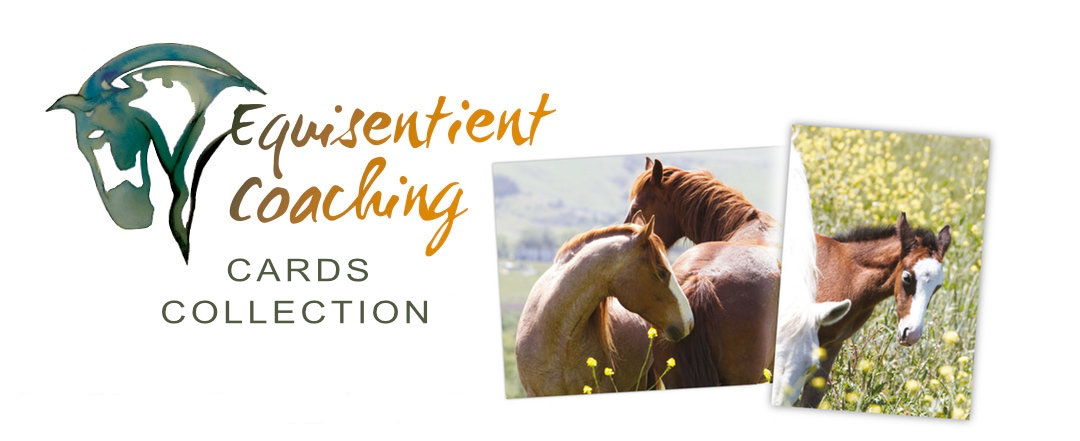 You can now invite the power and beauty of the wild American horses into your home as the Collection of stunning Equisentient Coaching Cards are now available as individual Fine Art Giclée Prints and Canvases.
Not made your mind up yet?
Complete your details here and have 5 days of motivational messages each day to help you find inspiration, direction and meaning using the energy and insight from the wild horses. They'll pop straight into your inbox every day.
© Equisentient Coaching 2019. All rights reserved